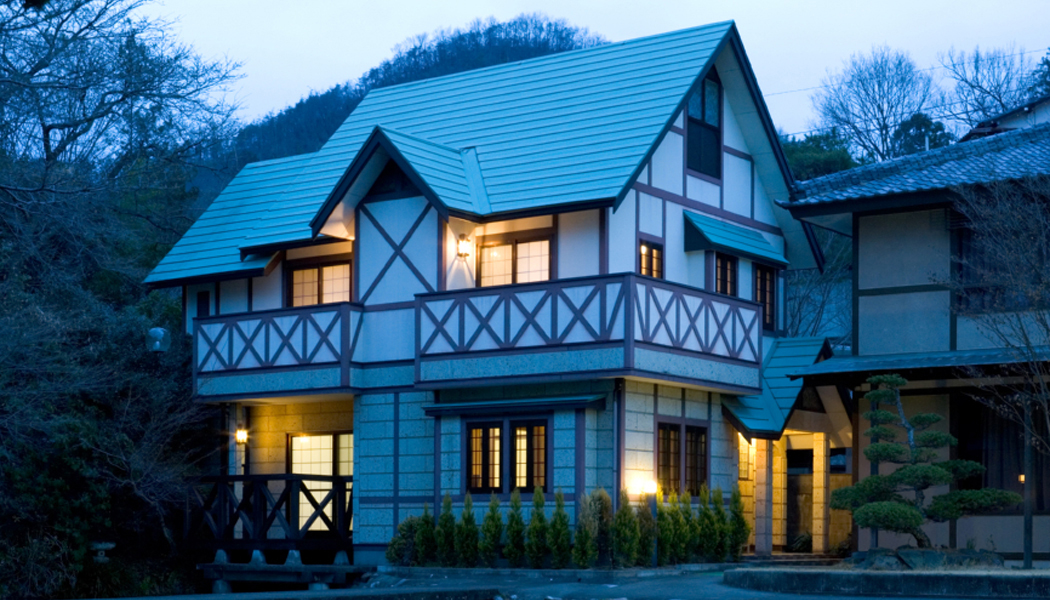 Stylish Japanese House with Marble Walls
1F OBABA : 461 sq ft + outside deck [En suite bath and toilet]
2F HINODE : 314 sq ft + balcony [En suite bath and toilet]

The exterior walls are made of Oya stone, and the rooms are reminiscent of the Taisho era. You can overlook the Japanese garden from the first floor deck of OBANA and the second floor balcony of HINODE. The stained glass in the bathroom generates a stylish ambiance. Rooms are also equipped with a 42-inch plasma TV. Sit back and enjoy the big, impactful screen during your stay.